Driving Instructor Development
We have a range of carefully crafted driving instructor development courses for you. Each course is tailored to your specific needs. Whether this is rescue training for Parts 2 or 3 for the ADI qualification process or whether it's Standards Check training. We cater for all your needs and can get you back on track with your career.
We are ORDIT registered and approved by the DVSA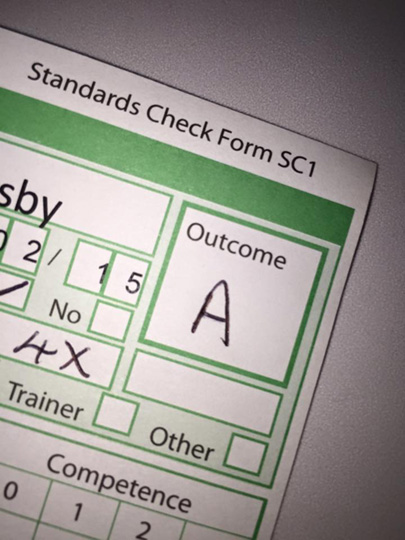 Some people require further training for numerous reasons and this might be because they may be struggling slightly with one of the qualifying exams and would like a second opinion.
Others contact us for standards check training too. This could be because they have theirs coming up soon and want confirmation that what they are currently doing is ok and would pass a standards check. Regardless of your situation, The Driving Academy will work with you to help you achieve your goals. All of our staff are ORDIT registered so you know you're in safe hands. Our motto is "Every ADI Matters".
If your actions inspire others to dream more and learn more, you are a leader.JOHN QUINCY ADAMS
So what does ORDIT registered actually mean and what status does it hold? This is a good question and one we often get asked. I'll try my best to explain.
To become a ORDIT registered trainer, you have to take and pass the ORDIT exam. There are different levels of the exam and it all depends on whether or not you want a training establishment that can register themselves as a Part 3 training establishment. As a trainer, you don't have to register purely for Part 3, you can just be registered for Part 2 only. At Superdrive Academy, we're registered to the highest level of ORDIT.
This means that we regularly get observed by a governing body which is the DVSA. If you think about a secondary school which gets audited every so often then the principles are similar for driving instructor training companies. We get observed delivering a lesson and our training records and training program is inspected to ensure that they comply with government best practices. You can find out more about ORDIT here.
Aside from being an ORDIT registered trainer, we also offer all of our trainee's the opportunity to join our franchise. This gives you the extra peace of mind that you have a constant supply of pupils without you having to spend money on marketing your business. If you're interested in joining us on a franchise then just follow this link to find out more information – franchise opportunities.
Get in Touch
Just simply get in touch for rescue training or standards check training. We also deliver "train the trainer" courses too.
Send Us a Message